A blog is a place where I can tell you more about me.  Presumably you care.  And so it is with both of those assumptions that I write this little blog post.  If all I did was post wedding photos on this blog, I suspect some of you might not stick around.  But I am more than just a collection of (lovely, brilliant, amazing, moving) wedding photographs.  I actually have other interests too.
When I was younger (possibly much younger…) I used to fundraise and do an annual cycling event called the MS-150, a 150-mile, two-day cycling event to raise money for multiple sclerosis.  The one I did was in my home region of Northeast Ohio.  After doing this ride for years, I eventually became one of the top fundraisers in the event.  And that was back in the days before people had websites to collect donations online.  Yes, I knew those days.  I used to ride my bicycle (before I had my driver's license) door to door all around my neighborhood and surrounding neighborhoods asking for and collecting donations for this ride and cause.  Fast-forward to present day (we'll skip the admission of how many years we're fast-forwarding through) – I'm doing it again.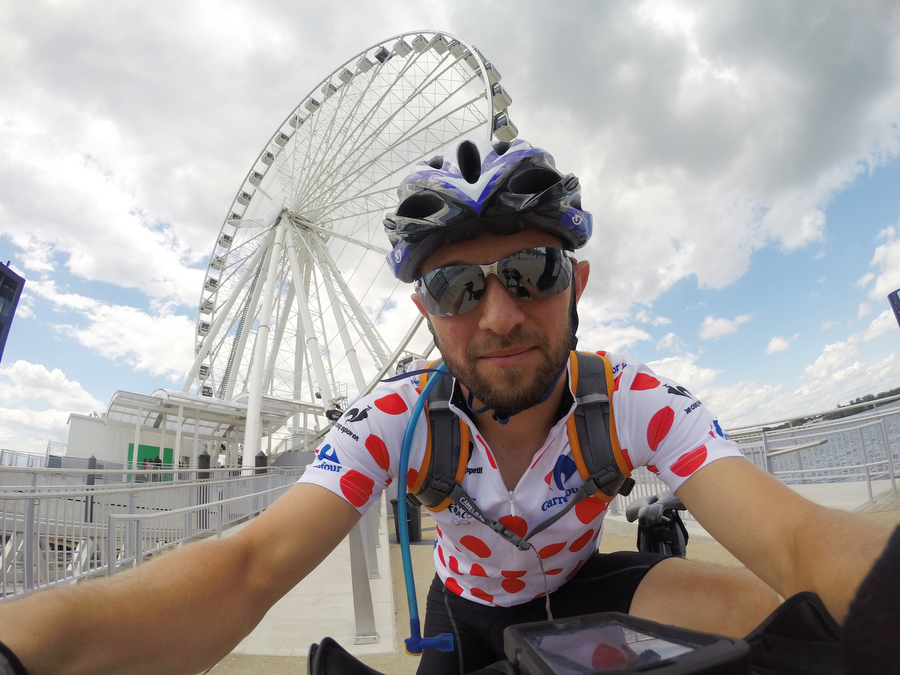 This time I'm doing a ride that is a little more grueling than two consecutive days of 75 miles.  I'm doing a "century" ride – 100 miles in one day.  Actually the ride is 104 miles in total, but after 100, nobody is counting.  The ride, Bike to the Beach, is this Friday, August 1st and is a ride to raise money for Autism.  I've been doing some training rides in anticipation of having a very sore butt and some very sore legs, but I'm optimistic about surviving this thing.  It's been a while, but I'm not dead yet.
I'd love to have you join me on my journey to survive cycling 104 miles and raising money for autism.  If you're so inclined to make a tax-deductable donation to this worthy cause, I've attached a link for your (and my) convenience.  But if you prefer to have me show up at your doorstop on my bicycle and collect in person, simply send me your address and I'll show up.  If you do make a donation, I (and about 1.5 million Americans affected by autism) thank you wholeheartedly.  If not, that's ok, there will be another bike ride to raise money and another chance for you to help out.  Here's the link for this one.
http://biketothebeach.kintera.org/dc/zarconiphoto
There you can even find another lovely bike selfie and chart my progress toward a fundraising goal of $2000 (slightly higher than the required $500 per rider).  Help me decimate this goal and my thanks are yours.  Perhaps next year you can ride with me?  Here's a little video to show you how excited I'll be if you donate…  Ride safe!!!